 Welcome back!
We're proud to announce the winners of Scram's first promo! These ten wordslingers came up with the most fascinating responses to the question: What are YOU running from? They'll be receiving FREE copies of Scram!
| | |
| --- | --- |
| @lorraelena | Asian dad's disapproval. |
| @joeljayjulian | A naked Imelda Marcos. |
| @seancctiu | The Axe Effect. |
| @harveyworks | the silence that follows my loud fart as I bring my date home in my car. |
| @Muwu | Clowns that look like Tim Curry. |
| @mtlazatin | Your mom. |
| @perrywarrend | Paid iPhone apps. |
| @carlosceldran | Angry Bishops. |
| @ravenwolfshin | A massive construct built entirely of Spam. |
| @Gatix | Clients from hell. |
Did you miss out on the fun? Check out the original page. (And hey, feel free to answer the question and tweet anyway! ;)
As for Scram itself, we've got updates and features, coming soon! iPad compatibility, improved graphics, and much more! Stay tuned.
Oh, and don't think that we've forgotten everyone else! We only have ten codes to give out for this contest, but here are the rest of your fantastic entries!
Scram is STILL ON DISCOUNT! Get if for just $0.99, but HURRY! The discount will only last for a few more days!
Check out Scram on the App Store, or our trailer on YouTube.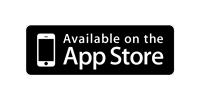 Win a copy of our new game, Scram.
Answer our question on Twitter in the following format:
Promo Mechanics
What are you running from? Write something interesting. We'll pick the ten (10) most fascinating entries and give their authors a promo code for Scram.
Promo starts November 24, 2011 at 9PM, and lasts until December 1, 2011 at midnight. Winners will be notified and announced by December 3, 2011.
One tweet counts as one entry for the promotion.

Note though, if your timeline is private, then we probably won't see it. There's not much we can do about that, sorry.

Each entry must be in the proper format, with the proper hashtag and links included in the tweet.

GOOD

Spiders. What are YOU running from?

#scramgame

http://tiny.cc/scram

BAD

Spiders. Whut R you running from?!

#omgwtf

http://spam.byexplic8.co.cc

Participants may submit up to five (5) entries. Entries after the fifth will be ignored.
Winners may only win one copy of the game.
The organizers reserve the right to use the banhammer on users who are found cheating.
---
By the way: If you haven't seen our game yet, you should check it out!